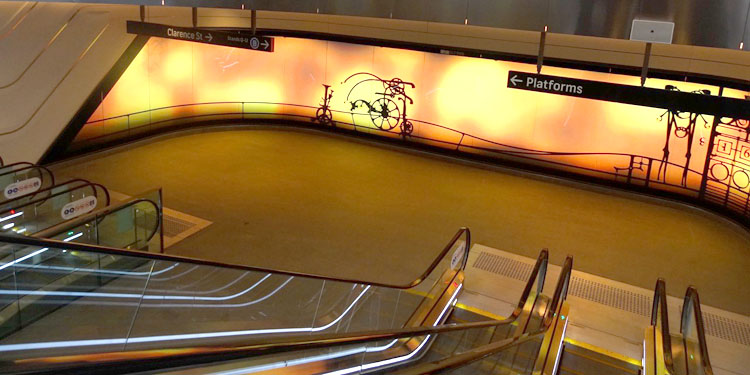 Locomotion is a site specific animation for Wynscreen, a 3 metre high and 20 metre long LED screen at Wynyard Underground station, Sydney, Australia. The work provides a light-hearted and lyrical exploration of rail transport and the commuter experience. As the name suggests, Locomotion consists of machines in motion; the different ways in which they move, act and interact. The work combines references of railway systems of the past with fantastical machines and mechanisms of the imagination.
It plays from 8th December 2016 to January 2017. It was commissioned by Cultural Capital for Transport NSW.
Locomotion is part of our recent enquiry into site specific works that incorporate traditional and physics engine based animation. It was made with Illustrator and After Effects with Newton 2.0.
Blog: Wynscreen